For a long time, I've suggested that testing should focus on product problems that pose risk to the business. That remains true, but lately I'm thinking there's another consideration.
For instance: yesterday, I accepted an invitation for an online meeting from a potential client. The invitation contained a link to a Microsoft Teams meeting. (If you know where this is going, and find it too painful, just skip to the last three paragraphs of this post.)
At the appointed time, I went to my Outlook calendar, opened the appointment, and clicked on the link that said "Click here to join the meeting".
A message appeared:
"An app that can open this link?" Which particular app might that be? Considering the text above "Click here to join the meeting" read "Microsoft Teams meeting", could we surmise that the app in question might be Microsoft Teams?
All right. I clicked on "Browse Microsoft Store". There's a bit of this:
And then this:
What's going on here? The link to find a compatible application doesn't contain appropriate information to access that application?
Back to the meeting invitation. There was a link that said "Download Teams". I clicked on that.
"Connect and collaborate with anyone from anywhere on Teams." Okay. Since I was on my desktop, I clicked on that. The page scrolled down a bit:
Wait… which is it? I run a small business. I'm being invited by a client that works in a large enterprise. I guessed "work or school".
After a few moments, the download completed, and I opened the link. Nothing happened for a bit; then the Teams splash screen appeared, telling me that Teams was being installed. And then this:
I had a dim memory of having installed another version of Teams at some point, so I click on "Switch Teams app". This appears: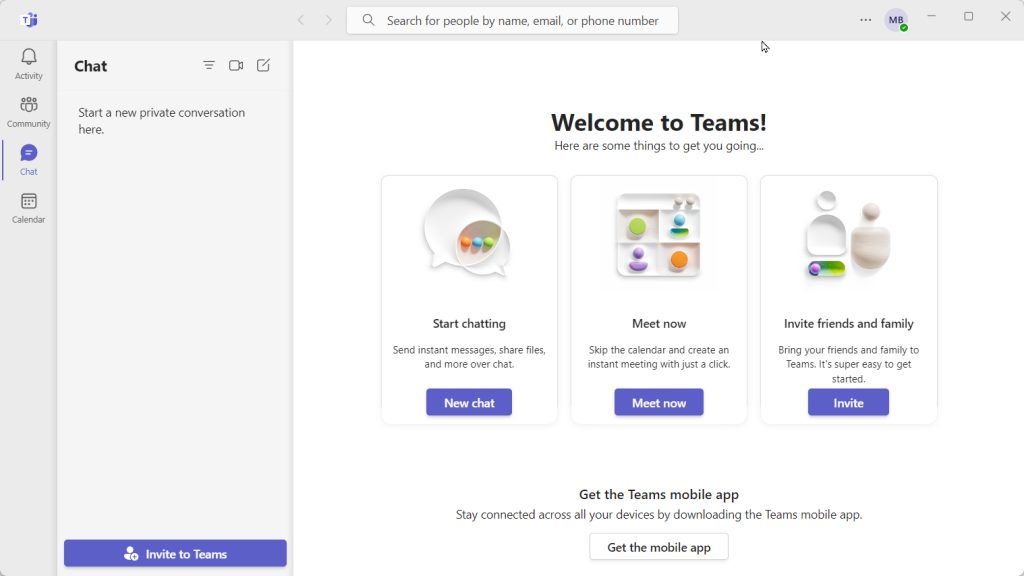 It wasn't at all clear on how I was to join the meeting for which I was now several minutes late. I went back to the original invitation in Outlook, clicked on the link that said "Click here to join the meeting"
And this appeared:
I was in the movie Groundhog Day, trapped in this endless loop, doomed to continue forever.
I wasn't trying to do anything unusual or difficult here. I wasn't dealing with incompatibility between vendors. It's a Microsoft Windows 11 system, Microsoft Outlook, an invitation from Microsoft Teams on my client's Microsoft Windows system. The application; two applications (in the name of all that is holy, why two?!) were to be delivered from the Microsoft Store. And, when installed, neither one of them worked.
I sent a desperate email to the client, with a Zoom link inside. Fortunately, he had instant email notifications on. We were able to get started on our meeting within a few moments.
Maybe you use Apple products instead, and you smugly shake your head and say "Microsoft!" I have one word for you: iTunes.
Software development and testing are being mismanaged, often at risk to the business. Sometimes product problems can result in serious loss, harm, or damage to people, which mean consequences related to business risk.
But there's more to it than that. It seems to me that society these days is increasingly short-tempered, irritable, upset, frustrated, angry. When I consult my own experience and my own feelings, I'm annoyed and exasperated every single day because some piece of software fails to do the job in ways that are obvious — or that would be, if only we were looking for problems and fixing them before inflicting them on customers.
Don't we in the software business aspire to better than we're doing? Don't we have an obligation to our fellow human beings to get things right? And if we don't know where things might go wrong, don't we have a duty to look for problems so that we can get them fixed?