This is your periodic reminder that data has problems, just like code does.
A correspondent on LinkedIn pointed me towards a book by George Lakoff, an author I admire. For some reason, I had not been aware of the book. So I looked it up. I wanted to go straight to it, so I put the title in quotes: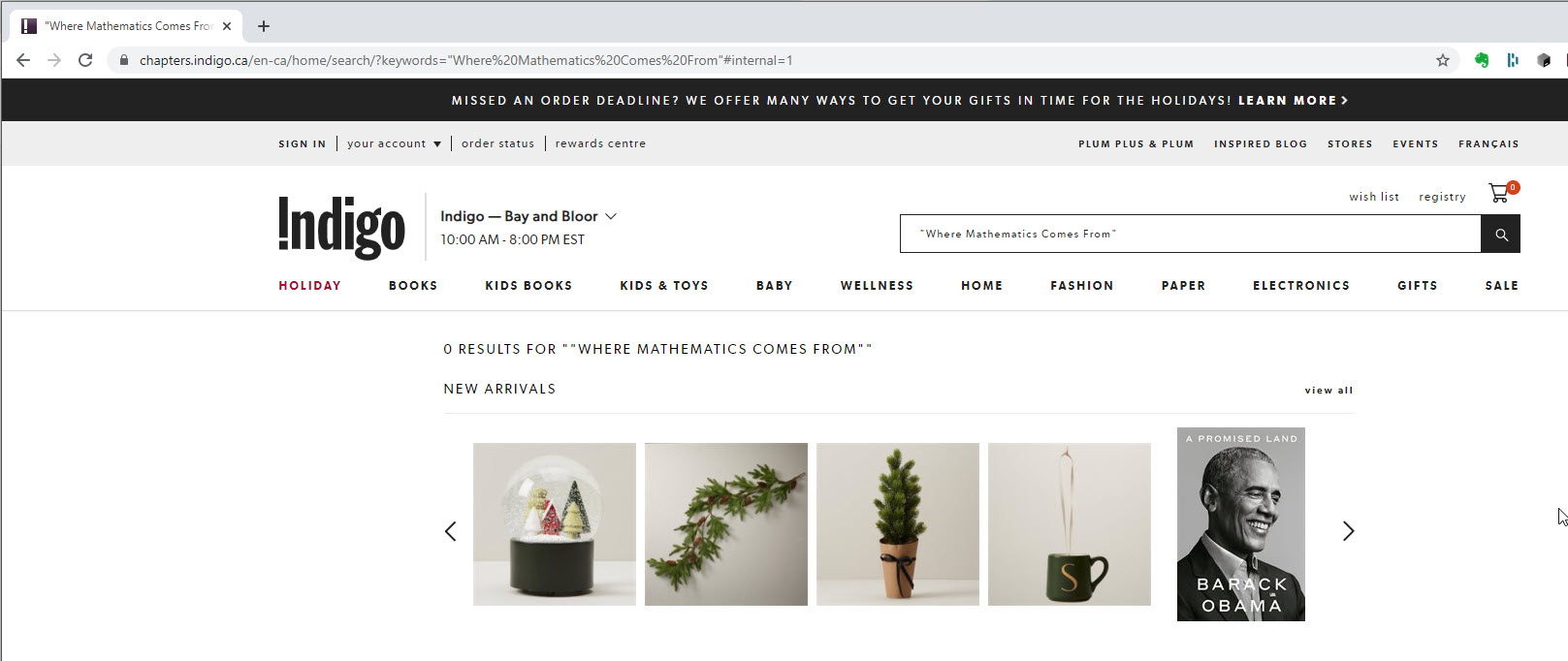 Hmmm. That's a little strange. Nothing? Let's try without the quotes.
Do you see the problem? Do you see why the quoted search string didn't work? It looks to me like there's a bad entry in a database somewhere.
Data is messy. Data is often wrong. Data can trip up functions that might otherwise appear to be working fine.
Data needs to be checked and examined critically, just like program code does; and so do the interactions of good and bad data with program code. Otherwise, you might lose a sale, mess up a payment, or open the door to a security breach without noticing. That's why, in Rapid Software Testing, we use a variety of ideas for covering the product and the things around it with testing.
Sure, you might have automated checks set up for certain functions and workflows through your product. That's fine, and a good thing. Are you using the power of automation to help find problems with your data?