Apropos of my post from the other day and the inconsistency with image oracle heuristic, have a look here.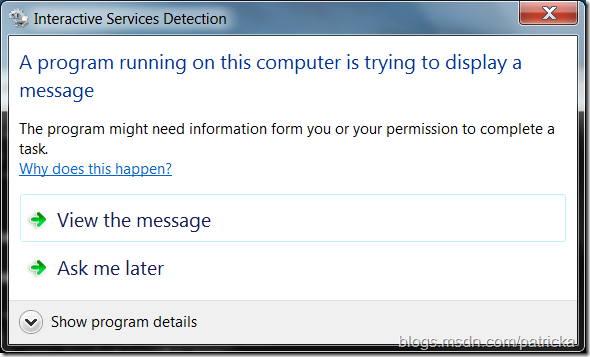 I actually encountered this dialog myself several years ago. As one person commenting on the blog post reports, this security message from Windows has a typo in it ("form", where it should be "from"), which has the ironic effect of making a security warning look even more like malware than it already does.
Thanks to Thomas Vaniotis, whose tweet pointed me to the blog post.