Date: Oct 4, 2022 to Oct 6, 2022
I presented a three-day Rapid Software Testing Explored class to employees of Quality Tech Lab in Yerevan, Armenia.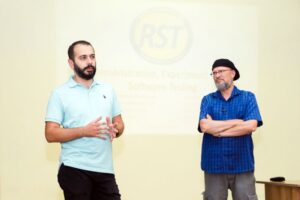 The Quality Tech Labs folks took some video while I was there.
And here's a review of the experience from Aramayis ("Fob") Hovhannisyan, the founder and CEO of the company.